Our Partners
London Community Chaplaincy
---
The LCC… is the acronym we use for the London Community Chaplaincy. It also perfectly reflects the backbone of our ministry… Local Compassionate Citizens!
We are thankful for the ways that faith communities, foundations, service clubs, businesses and individuals come together to make the work of the London Community Chaplaincy possible. Together, we are working towards the vision of poverty reduction in London.
We are grateful for the commitment of our core partners:
London Middlesex Housing Corp
London Community Foundation
Sisters of St. Joseph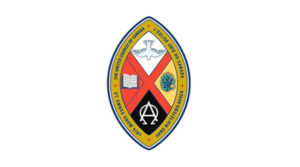 United Church Council of Middlesex Presbytery and the United Church of Canada
We are also grateful to the following groups for their contributions and partnership with us:
Abundance Canada
Brown's U.C.W.
Byron United Church
Byron United Church Youth Group
CAS Employee Charity Fund
Calgary Foundation, Dick and Nancy Wilson Fund
Calvary U.C.W.
Calvary United Church
Calvary United Church Benevolent Fund
Calvary United Church Friendship Lunch
Canada Summer Jobs
Cantorian Choir
Chalmers Presbyterian Church
Church of the Transfiguration
Colborne St. U.C.W.

Crochet Club of London

Dorchester U.C.W.
Elmwood Ladies Fellowship
Elmwood Presbyterian
Elmwood Presbyterian – Friendship Circle
Fanshawe College
First-St. Andrews U.C.W.
Gary's No Frills
Health Zone
Holy Family Church
Holy Family Parish Catholic Women's League
Home Depot
London InterCommunity Health Centre
Jack & Barbara Hay Foundation
Jeffery Roofing
Jill Wilcox Fund, the
Kiwanis Club of Forest City London
Kiwanis Club of Middlesex
Knox Presbyterian Church, Fingal
LCF – Acorn Fund for Youth
LCF – Faith Tilk Memorial Fund
LCF – Making a Difference Fund
LCF – Marjorie and Brayl Copp Family Fund
LCF – Michael Halls Social Services Fund
LCF – Milton & Jean Broderick Charitable Fund
LCF – Wilson Family Foundation
L'Arche London
Lambeth Lions Club
Lambeth United Church
Lambeth United Church Women
London Korean Christian Church
London Muslim Mosque
London Police Association
London Public Library
London Trim & Door Company Ltd.
Maitland Community Church
May Court Club of London
McLennan & Company ltd.
Mennonite Foundation of Canada
Metropolitan U.C.W.
Metropolitan United Church
New Hope Community Church (London)
Our Lady of Czestochowa Church
Parish of Holy Trinity & St. Stephens Memorial
Pillar to Post London/St. Thomas
RTO/ERO Retired Teachers of Ontario
Riverside U.C.W.
Riverside United Church
Riverside United Church Euchre Group
Riverside United Church Paper Rollers Club
Rotary Club of London-Lambeth
Rotary Club – Hyde Park
St. Aidan's Anglican Church
St. Andrew's Westminster United Church
St. Ansgar Lutheran Church
Saint Vincent de Paul Society
SS Playground Planner Inc.
Sheila A. Wilkes and Robert Wilkes
Sifton Foundation
TAKLA Foundation
The Law Society Foundation's London Lawyers Feed the Hungry
Trinity Church
Trudell Medical International
United Church Conference
Valleyview Mennonite Church
Village Green Community Church
Vitalpoint Church
Wesley-Knox U.C.W.
West Park Baptist Church
Westerlund Family Foundation
White Oaks United Church
Whiteoaks U.C.W.
Contact Us
---
Ask us how you can help build or serve community in the heart of the community!